Maldives
PARADISE ON EARTH
Best Time to Go
December to April
Currency
Rufiyaa
Language
Divehi
If you are looking for a luxury holiday in the Indian Ocean, it is hard to beat the Maldives. Our consolidated portfolio of luxury villa rentals in the Maldives will ensure a private paradise catered for your every need. From the haven of a luxury private island, spend days swimming and snorkelling amid tropical fish and basking on sugar-white sand. Enjoy balmy evenings under a star-lit sky and special celebrations and events to create special memories that last a lifetime.
Interesting to Know
Rare white sand
These Coralline beaches constitute just 5% of all the world's sand.
Sail by Dhoni
The shape of these traditional boats is inspired by Arabic dhows.
A Thousand Islands
The Maldives consists of about 1200 coral islands and sandbanks.
Ancient History
The Maldives were first inhabited by Buddhists in the 5th Century
MALDIVES INSPIRATION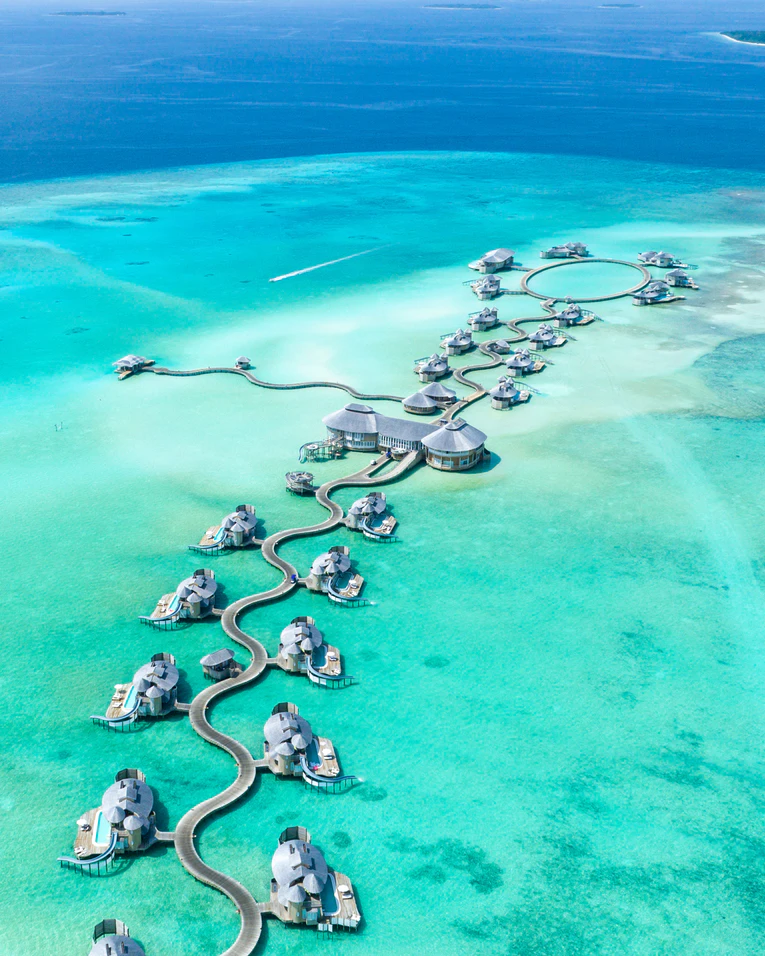 THE MALDIVES
Scattered across the Indian Ocean are the thousands of dreamy islands that make up the Maldives. This island nation might be the ultimate place for a luxury beach holiday, but adventure awaits for anyone wary of too many days 'relaxing.' We know the people and places that thrive on high-octane experiences. Take a thrilling underwater night dive surrounded by nurse sharks; paraglide above the ocean with unbeatable views of endless Maldivian atolls or jump on a jet ski for a marine safari that's all about power and speed.
LUXURY MALDIVES HONEYMOON
Anyone planning the perfect luxury honeymoon has probably considered the Maldives as the first port of call. There is a reason your most important holiday and this idyllic location go together so well – Nature must have designed these islands with romance in mind. Whether you are looking for an iconic overwater villa or a private island all to yourselves, at TJB Private Travel, we know the best properties in the Maldives and how to make your honeymoon truly special.