BE PART OF THE OLOFSSON'S REGENERATION PROJECT
Private members' clubs don't get much more exclusive than Thanda Island Club. Membership will be open to just ten members selected by personal invitation from the owners (The Olofsson family) and Pierre Delvaux, the Managing Director. The idea is to create a circle of like-minded insiders and ensure flexibility for Members to enjoy this beautiful private island at their convenience.
ABOUT THANDA ISLAND CLUB
Thanda Island is one of those places guests rarely visit just once. The setting is too impossibly beautiful, and the service and style too pitch-perfect not to warrant a need to return. The Thanda Island Club gives just ten Members flexible access throughout the year. Once the Thanda Island Club launches in 2023, only Thanda Club Members will have access to festive season weeks such as Christmas and New Year.
"The reason we have created the Thanda Island Club," explains Pierre Delvaux, "is to share the experience with just ten special families from around the world. The club will allow our Thanda Island Members to enjoy unique, discreet access to Thanda Island at a discounted rate, fixed for the next five years."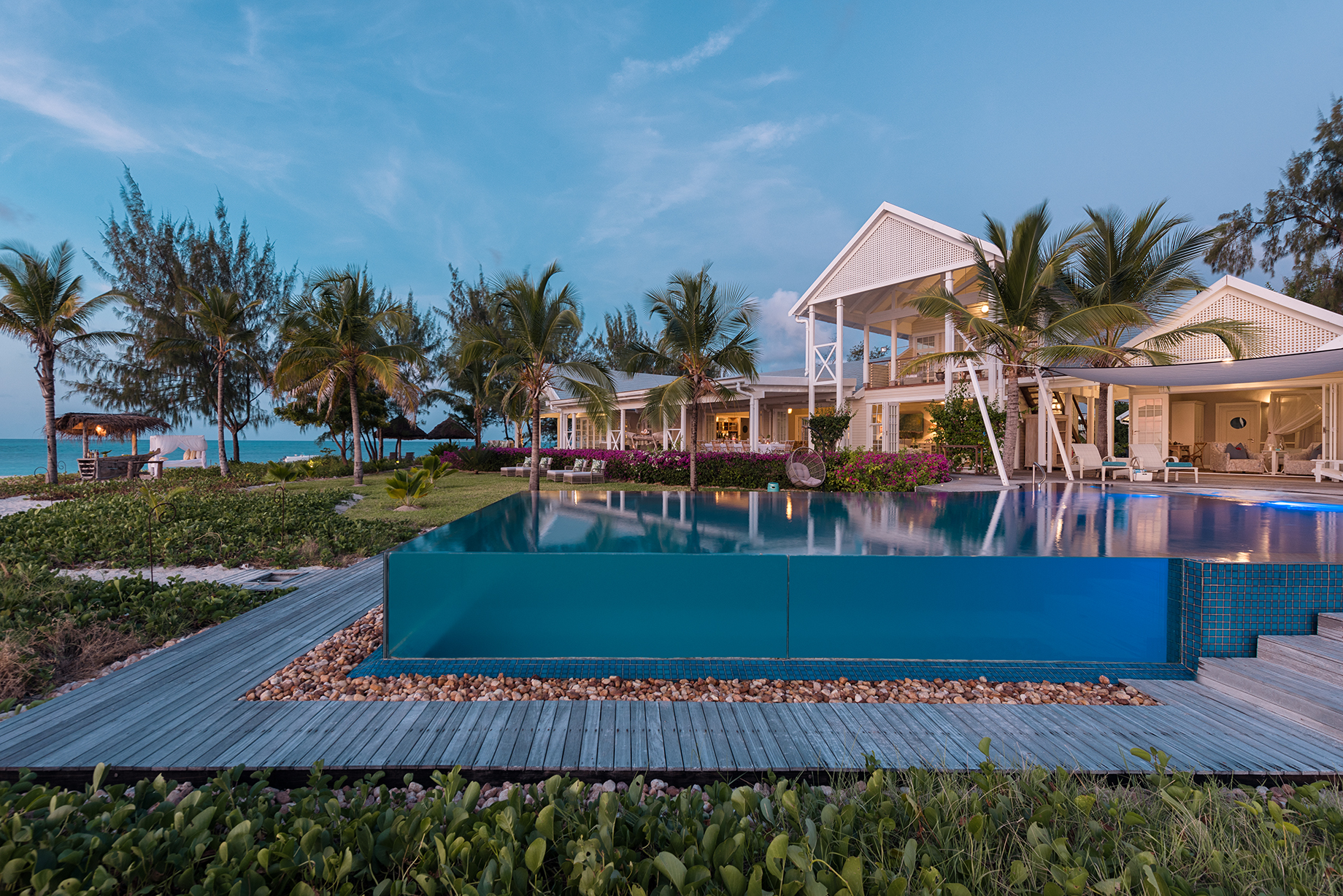 Benefits Include
204 days reserved for Thanda Island Club Members
No cancellation charges
Christmas and New Year reserved for Members
Flexible access to Thanda Island at short notice
Unlimited complimentary use of Thanda's helicopter (Airbus 7-seater)
Discounted rates for Thanda Safari
Access to Thanda Island's 82-foot yacht, Sea Leopard (additional cost)
Coming in Spring 2023: Special Members' access to the new Thanda Royal Residences
FLEXIBILITY
The team behind the Thanda Group understands that flexibility is essential for families with busy schedules. Precious time off is limited, and things can change at any moment. This is why access to the island will be reserved primarily for its ten Thanda Club Members. There is no cancellation fee to change or cancel a reservation, and with 204 days of the year blocked for Members, it will be a simple process to chop and change dates when needed.
HELICOPTER ACCESS
It is worth noting the complimentary use of Thanda's helicopter for Members. With helicopter flights often costing over $7000 per hour, this is a fantastic benefit for Members. "Helicopters are scarce in East Africa," says Bronwyn Smith, Head of Sales, "our helicopter at Thanda Island allows Members unlimited complimentary access to explore beyond the island at their leisure." Zanzibar is only an hour by helicopter from Thanda Island. Members can spend the day in Stonetown shopping in the markets or enjoying a delicious lunch before flying back to thor private island. Some of the most unique and pristine dive sites take hours to reach by boat from Thanda but can be accessed in minutes by helicopter.
THE MEMBERS' BALLOT
Thanda Island Club Members will be given the first option to book seven nights on the island from a blocked selection of dates in a yearly ballot. Additional nights over and above the seven nights may be purchased at the same rate of USD 35,000 per night, including VAT (up to a maximum of 14 days). Within the five-year membership, every Member will have the option to book a week over Christmas or New Year. Beyond the weeks that Members choose to reserve, Thanda will be blocked for much of the year to allow flexibility for Members to change dates or book at short notice.
STEWARDSHIP OF THANDA ISLAND
Thanda Island is surrounded by vulnerable coral reefs and an ocean that is home to marine life close to extinction. Dan Olofsson founded Thanda Island on the condition that the property would fund meaningful investment in both conservation and local community initiatives. Members will become part of an inspiring journey to preserve and protect the region. Profits from the Thanda Island Club will be reinvested, and Members will have the option to fund new marine projects. "In our business, that's exactly the secret," says Pierre, "if we give fewer people access to this pristine world, we guarantee a greater impact on regenerative conservation projects."
ALL THE PROFITS GO BACK INTO THE ISLAND FOR REGENERATION
ABOUT THANDA
Thanda Island is a member of the Leading Hotels of the World group (LHW). It has repeatedly been recognised as the No1 World's Leading Luxury Islands by the World Travel Awards. Just 35 minutes by helicopter from Dar es Salam in Tanzania, this remote 20-acre haven could be your next Indian Ocean home.
Thanda Island can accommodate up to 18 guests. The Main Villa has five stylish suites with ocean views and open-plan living spaces leading to an outdoor dining area and pool terrace. Two separate Tanzanian-style Bandas have two bedrooms each. Read a full description of the property here: Thanda Island
"I first caught a glimpse of the island and the reef from the air in July 2006. At the time, I was looking for something exceptional, entirely on its own, somewhere safe and protected yet easily accessible. What I saw were stunning shades of blue and turquoise and the vast extent of the coral reef beneath crystal-clear water. "
Pierre Delvaux, Managing Director Thanda Group
HOW TO JOIN
The membership fee is fixed for five years at USD 245,000 per year including VAT. This gives Thanda Island Club Members seven nights of exclusive hire on a fully inclusive basis. The membership fee is payable three months before a booking year has started (except the first year when it is payable when Thanda Island Club officially launches). There is no cancellation charge if Members choose to terminate their Membership at any time.
For further information, including terms and conditions, please get in touch.