Tim Johnson has spent 20 years as a broker and served 14 years in the British Army reserve with tours in Afghanistan and Iraq. In 2013, Tim founded TJB Super Yachts, encapsulating a highly personalised buying and charter service for his UHNWI clients. This year, TJB expands into land-based luxury travel experiences with TJB Private Travel.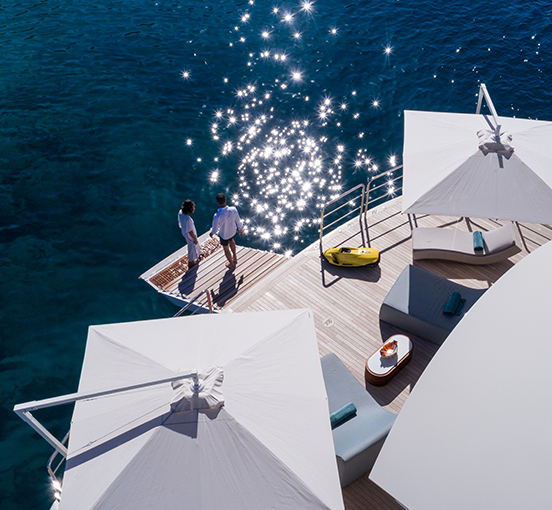 What inspired you to launch TJB Private Travel in 2022?
We are already a trusted solution for luxury yachts and expanding our services to land is a natural fit for TJB. We have established deep relationships with our clients over the years, and we listen to them. We noticed a trend in requests for luxury villas, safari holidays and private islands after they had returned from successful yacht charter holidays.
Through years of working in the luxury yacht sector, we have instinctively built relationships with the best properties in all our destinations. The TJB Private Travel website showcases a curated selection of just some of our exclusive property collection and formalises our land-based offering. Our clients have the opportunity to discover a selection of the world's best luxury properties and find inspiration for extraordinary travel experiences at their own leisure.
What are the similarities and differences between TJB Super Yachts and TJB Private Travel?
The TJB brand will always create remarkable travel experiences for our clients. We are passionate about luxury travel, whether on land or sea. Yachts will always be the core of our business, and we have built a strong relationship within the yachting industry. Launching a land-based travel company is an opportunity (and a response to increasing demand) to bring in specialist travel experts to advise our yacht clients on holiday experiences before or after their yacht charters. Equally, we can now offer land-based travel independent of yacht charters.
WHAT SETS TJB PRIVATE TRAVEL APART FROM OTHER LUXURY TRAVEL COMPANIES?
Thanks to our established parent company TJB Super Yachts, our team already have extensive knowledge of every destination we offer. We have an unparalleled network of passionate partners with talent and expertise that will amaze our clients. This relationship with our global partners is one of our core values. Additionally, our TJB team is committed to building trusted relationships with our clients. They are available 24/7 and nothing is too much trouble.
HAVE YOU SEEN A TREND IN DEMAND FOR CERTAIN TRAVEL EXPERIENCES?
Yes, speaking with our clients, I have noticed a request for more remote holidays with authentic cultural experiences. Our clients are sophisticated explorers, and they expect highly customised travel that appeals to their specific interests. We are also seeing a significant increase in requests for longer stays in properties and on yachts, often with journeys that combine sea and land.
How do your experts select the properties and destinations you offer your clients?
We initially chose properties in our yachting destinations, but our clients also enquired about luxury ski chalets and bespoke Africa safaris, so our collection has grown to reflect their demands. Our experts have been working in luxury travel for decades. The TJB team comes with extensive knowledge of the best properties, luxury concierge services and local guides that will meet the demands of any request. Given their long careers in the industry, they have their fingers firmly on the pulse of luxury travel. They are one step ahead and know about new hotel openings, the latest travel trends and out of the ordinary destinations.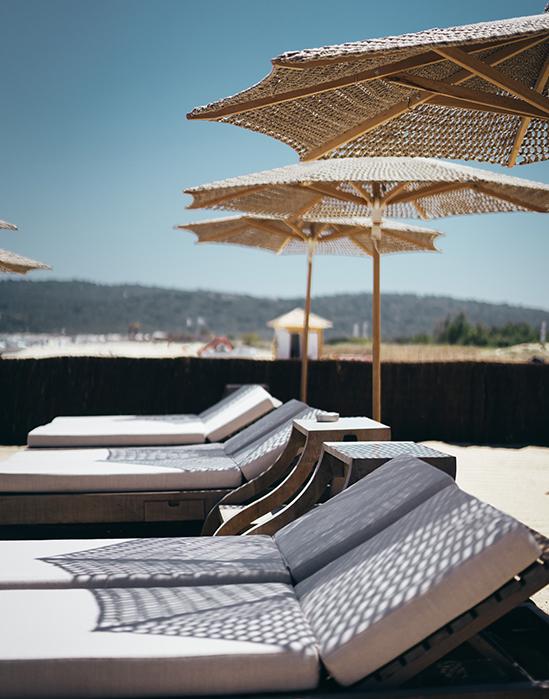 WHAT DOES LUXURY TRAVEL MEAN TO YOU?
The most important element of any luxury experience is making it ultra-personalised. We want to exceed expectations at every stage, from the moment we take our client's enquiry to the moment they return home. It's about making their entire holiday smooth and stress-free so they can focus on quality time with family and friends. We want every client to feel special. I define luxury travel as creating unbelievable, personalised experiences that our clients remember for a lifetime.
WHAT DO YOU BELIEVE IS THE FUTURE OF LUXURY TRAVEL?
Over the next few years, luxury travel will continue to move towards privacy and personalisation. Our clients are increasingly asking for more customised experiences and ultimate privacy with their family and friends. Whether it is yachts, private islands or exclusive takeovers of safari lodges – it may be a knock-on effect of covid, but I expect the trend for complete privacy is here to stay.
The increasing demand for sustainable travel experiences will continue to change the landscape of luxury travel. With many of the world's most exclusive properties operating with a genuinely positive impact on their destination, the choice to travel consciously without compromising on standard and service is now a reality. Some of the most requested lodges in our portfolio are community-owned and others are part of vast conservation projects.
Are there any travel experiences you are craving for this year?
I have played polo for many years, but I haven't made it to Argentina yet. I would love to experience watching a polo game in Buenos Aires and stay at a polo estancia to play with some of the best in the world.
WHAT'S NEXT FOR THE TJB BRAND?
We will continue to research and grow our luxury portfolio of yachts, exclusive villa holidays, boutique chalets, safaris in Africa, and private islands. We will also increase our offering of bespoke services and experiential travel that will always delight our clients.